We work closely with our customers to develop tailor-made solutions based on our proven backend and web server solution as well as state-of-the-art cloud solutions such as the Cumulocity platform – one of the leading cloud solutions in the M2M space.
Profit From Big Data
The standard IT solution that supports all CargoObserver monitoring products includes a redundant backend that is directly contacted by the devices, a server with CargoObserver management software, and an intuitive web front-end with powerful reporting capabilities. In addition to our web solution, data can also be forwarded directly to the customer for further processing via an open IT interface.
We work closely with our customers to determine the processes that need to be monitored and optimized.
Then we design the relevant data algorithms and filters so you do not get lost with large amounts of data.
This allows you to focus on the relevant information for an increase in efficiency and quality.
This allows our customers to effectively manage hundreds or thousands of devices.
Overview of Product Features
• Visualisation of location on map
• Advanced user account management
• Visual geofence editor
• Alarm notification center (Email/SMS)
• Daily customized Excel reports
• Sensor data visualisation and Export
• CargoObserver device configuration
• Batch Device and Asset Management
• Portal supports customer branding
• English/German/Spanish/French supported
• Open IT data interface or customer specific implementation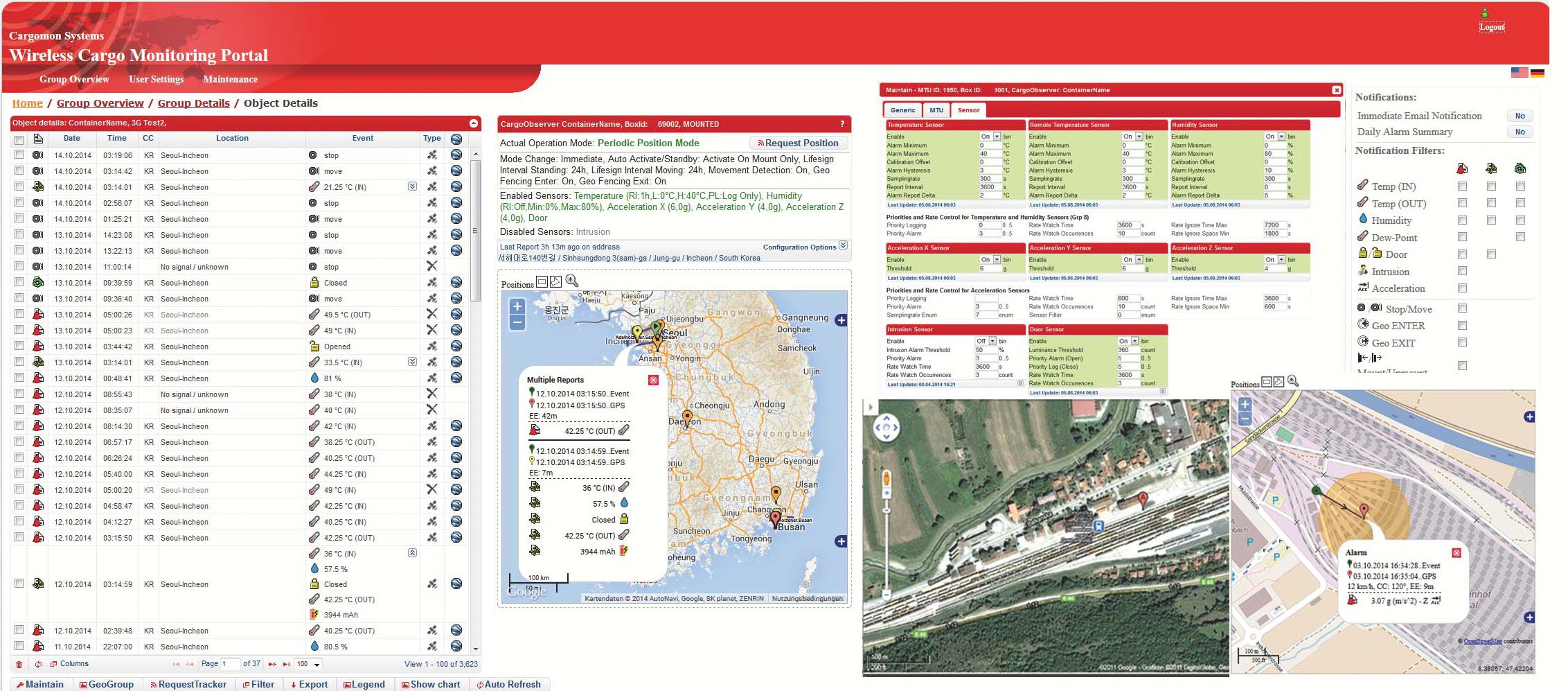 Customization of the web portal as well as specific reports are crucial for the successful management and optimization of transport processes.
Our support is guaranteed !