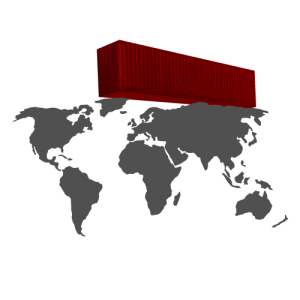 SUPLY CHAIN &LOGISTIC
Better visibility of your assets is a key benefit to all stakeholders in the supply chain and CargoMon can help you making not only visible realtime location but also monitoring the transport quality of the goods itself.
From intermodal trailers or chassis tracking to full container monitoring solutions inlcusive sensor monitoring – our CargoObserver product Family consisting of a variety of different devices helps you finding a specific product for a dedicated application.
Permanent control of transport, users can better manage their transport assets, reduce operating, increase fleet utilization, improve regulatory and customer compliance, and identify priority issues for rapid response.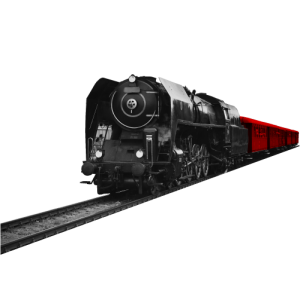 RAIL INDUSTRY
Intelligent wagons are the future in railway logistics. Sensors can be used for both, monitoring the state and maintenance requirements of the wagon itself (mileage i.e. number of kilometers traveled, shock, …) and for documenting the quality of the transport (timeliness, vibrations and shock, temperature, …).
Cargomon system's proven solution for railway wagons offers a large number of high quality services while keeping the installation process simple.
Because of its energy efficiency the CargoObserver devices of Cargomon Systems have the same long-term maintainance intervals as the wagons themselfs. So a cost effective operation of Caromon System's railway wagon monitorig solution is guaranteed.
In large scale installations that are expected to run for decades future-proof interoperability is a primary requirement. Cargomon System has joined the ITSS standardisation group that defines the interfaces for wagon monitoring devices. This guarantees that our CargoObserver Rail products are already now ITSS Ready and will adopt these standards in the near future.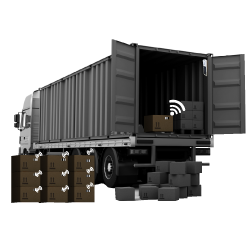 SENSITIVE GOODS INDUSTRY
Industries that undertake transports of sensitive and often also expensive goods are highly interested in a reliable and detailed monitoring of the parameters of the transport for a multitude of reasons:it is required by law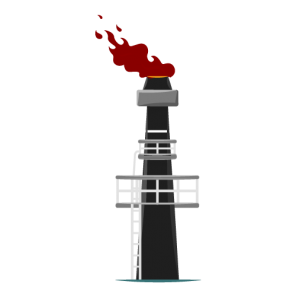 OIL & GAS
Safety is second to none when highly combustible or even explosive oil, gas, and chemical products are handeled and transported. This starts at the filling stations and includes the whole process of transportation. Nevertheless monitoring the transport of such products is important in many ways: Protection against theft, supply chain management, quality monitoring of transportation service, idle time minimization of filling stations and tankers, to name a few. And finally no ATEX/IECEx cabling required!
Example Intermodal: Container und Trailer Monitoring
Container and Trailer Location informations is updated every hour during movement and directly sent to the customers IT for further processing
Advantages:
Just-In-Time Delivery at Terminals
Precise Information for better Planning when real Arrival times are known in advance
Faster finding of parked units
Immediate intervention at theft or when object has left a Geofencing zone
Asset Management -> Reduction of total assets
Utilisation Management (Time in Moving / Stop)
Optimisation of geografical distribution of Assets
More precise Billing
Example railway transport monitoring of steel coils:

Full monitoring of freight cars at LogServ bring sustainable benefits!
The VOEST Alpine Steel Group monitors the Europe wide transport of steel coils with the CargoObserver system over its logistics company LogServ.
Facts
delivery of flat steel-coil by rail amounts to several million tons
for this shipping tens of thousands of wagons per annum loaded and circulated
the average wagon turnaround time is about a week or much longer, there are intricate triangular traffics
monitoring of these transports is only very limited ,as information is only available from dedicated point of some tracks
CargoObserver as a solution:
Full monitoring of Shimms wagons with the energy-self-sufficient CargoObserver solution.
By the simultaneous monitoring of position, vibration, humidity and temperature, as the only supplier CargoMon could offer a comprehensive monitoring solution to the customer.
Achieved long-term benefits:
reducing wagon turnaround times
improvement of processes
Faster intervention in delays
lowering the damage costs
Example for Global Sea Transport:
Dry and Reefer Container Monitoring with CargoObserver-Track&Sense.
DHL Ocean Sea Freight monitors temperature and humidity of high value and temperature critical goods.
Advantages:
Realtime Temperature Logging inside the reefer container
Monitoring of Door status
Realtime Alarm transmissions when temperature thresholds are exceeded
Geofencing notifications of port arrival and leave
DHL customers get access to CargoObserver Webportal application and can themslves monitor the status of the goods and automatically obtain Email alerts when configurable alarmsthresholds have been exceeded.
Example Oil Tanker Monitoring:
Saudi Aramco, the largest oil company in the world relies on the EX certified solutions from CargoMon!
Monitoring Goals:
reduction of accidents on road and on site to diminish human and goods damages and losses
achieve reduction of fuel theft and fuel tank contamination, where fuel has been replaced by water
improvement of fleet management – improve degree of capacity utilization
CargoObserver-Ex-Solar-Sensor as Solution, providing:
Tank fuel level Monitoring with external fuel level sensor
Real-time detection of theft of oil/gasoline in tank
Detection of liquid replacement (i.e. water instead of oil) to compensate for fill level change
-> Detection of a separation layer in tank to avoid tank contamination
Driver monitoring to increase safety
Road dependent speed limit exceedance
Sharp turn detection (tilting danger)
Sharp break detection (danger of trailer pull out or break down)
Route monitoring and asset management
Detection of unexpected movements or truck leaving predefined routes
Improved asset management (utilization level in order to ie. decrease fleet)